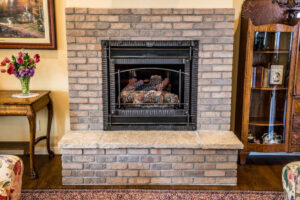 Just because Christmas is over doesn't mean you have to be done with decorating for the rest of this season! Here are some great ideas on how to cozily decorate your home for the rest of this cold Winter. 
Cozy Blankets 
Throw some blankets over your sofas. Not only will this invite you to become cozy but it's also a great way to decorate. 
Candles 
Candles are perfect for every season, for every time of the year!
Pinecones 
Placing some pinecones with faux snow in a decorative bowl is an effortless way to elevate your room. 
White and Neutral 
White and neutral colours scream winter so use these types of shades and colours in your decoration!
Florals and Plants 
Just because it's not warm doesn't mean you can't have greenery around. One idea is to place evergreen branches in jars with water.  
Mudroom 
Get your mudroom or home entry ready for the days when you come in with snow and slush on the bottom of your boots. Adding coat racks and a bench will come in handy for the winter. 
Chalkboard 
Get a chalkboard and write a winter slogan on it to invite people into your home. 
Hot Chocolate Bar 
Get a wooden platter and add glass jars with hot chocolate powders, marshmallows, and straws. This is perfect for those cold days when all you want is a cup of hot chocolate. 
DIY Winter Yarn Tree 
Just because you put away your Christmas tree doesn't mean you have to let go of trees completely for this year. Grab some yarn and make a small tree from it.