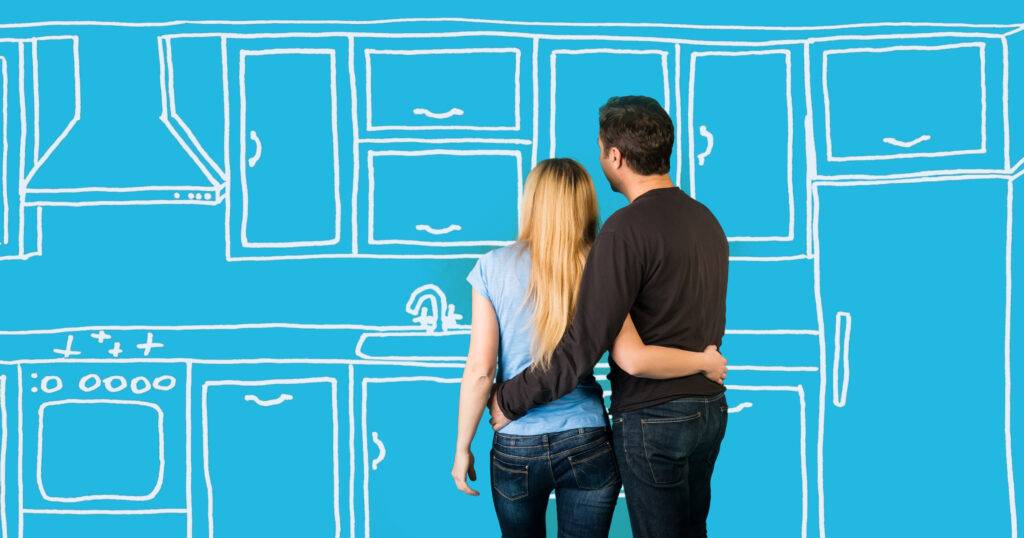 We accept kitchen cabinets in clean, unbroken state with doors and hardware included. Preferred kitchens are joined cabinets, less than 20 years old and are easily accessible. Built in kitchens can be difficult and require on-site inspections prior to acceptance. Certain countertops may not be accepted.
Our removal crew consists of Habitat employees and skilled volunteers. Any power, water or gas disconnects and capping will need to be done by licensed tradesmen prior to removal. Your kitchen space will be left clean and swept; pre-and post-removal inspections with the donor will be done to ensure your satisfaction.
How long does it take?
A typical kitchen can be removed in four hours or less providing disconnects have been completed prior to our arrival.
What happens to my old kitchen?
Your donated kitchen will be taken to one of the Okanagan ReStores and be sold to a new home for others to enjoy, thus keeping it out of the landfill.
How much will the tax credit be for?
This depends on the quality and size of the kitchen. We will issue a tax receipt based on the value we will resell it for. The receiving ReStore manager will determine the value once it arrives at their location. A tax receipt will then be issued by mail.
What else will we accept?
We also accept and remove all major appliances, kitchen sinks and taps, standard range hoods if required to remove cabinets. We will also accept bathroom, laundry cabinets as well provided they have been disconnected by the homeowner prior to arrival of the removal crew. If your home is going through major renovations, we may be able to assist in additional ways and accept doors, standard windows and other building products.
Submit your kitchen salvage request
* required field
Thank you to our Kitchen Salvage sponsors for making this program possible.