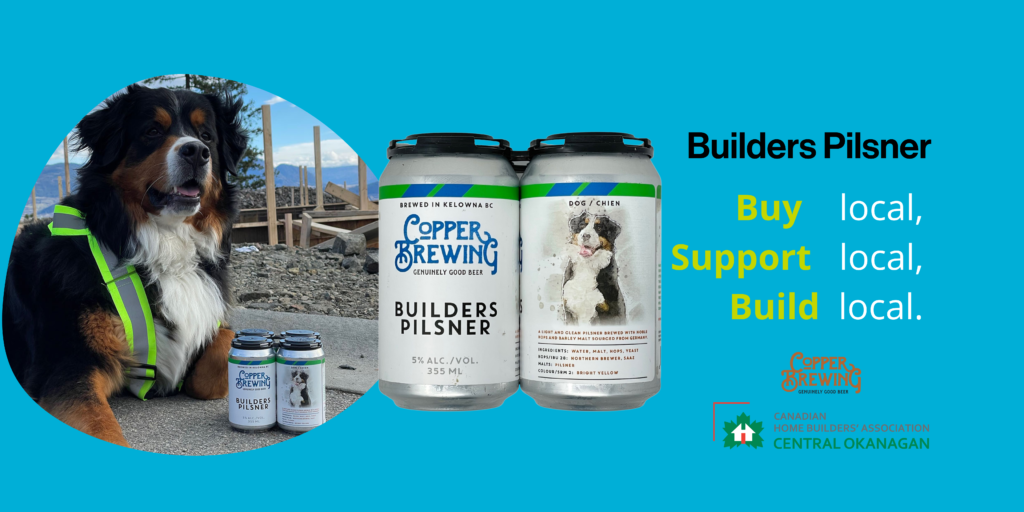 Thanks to our friends at Copper Brewing and with the support of the Canadian Home Builders Association of Central Okanagan, there is another way to support Habitat for Humanity Okanagan: beer!
A special brew was made for Habitat to help raise funds for our ongoing build project in Lake Country. We have completed 8 homes so far with another 4 still to be built. So what are you waiting for? Raise a glass of beer and feel good about it!
$1 from every purchase goes directly to our fundraising efforts.
You can stop by Copper Brewing in Kelowna for a pint of the Pilsner or you can pick up a pack of beer from these retail locations:
Setters (Salmon Arm)
Wine & Beyond (Kelowna)
The Market at Big White (Big White)
Owl Liquor Store (Osoyoos)
Angry Otter – Vintage (West Kelowna)
Thanks for supporting Habitat for Humanity Okanagan!