Habitat for Humanity Okanagan is back for another year of bottle drive fundraising with a goal of raising $35,000 in refundable container donations by the end of 2023.
Would you like to help us reach and surpass that goal? Here are some easy ways to do just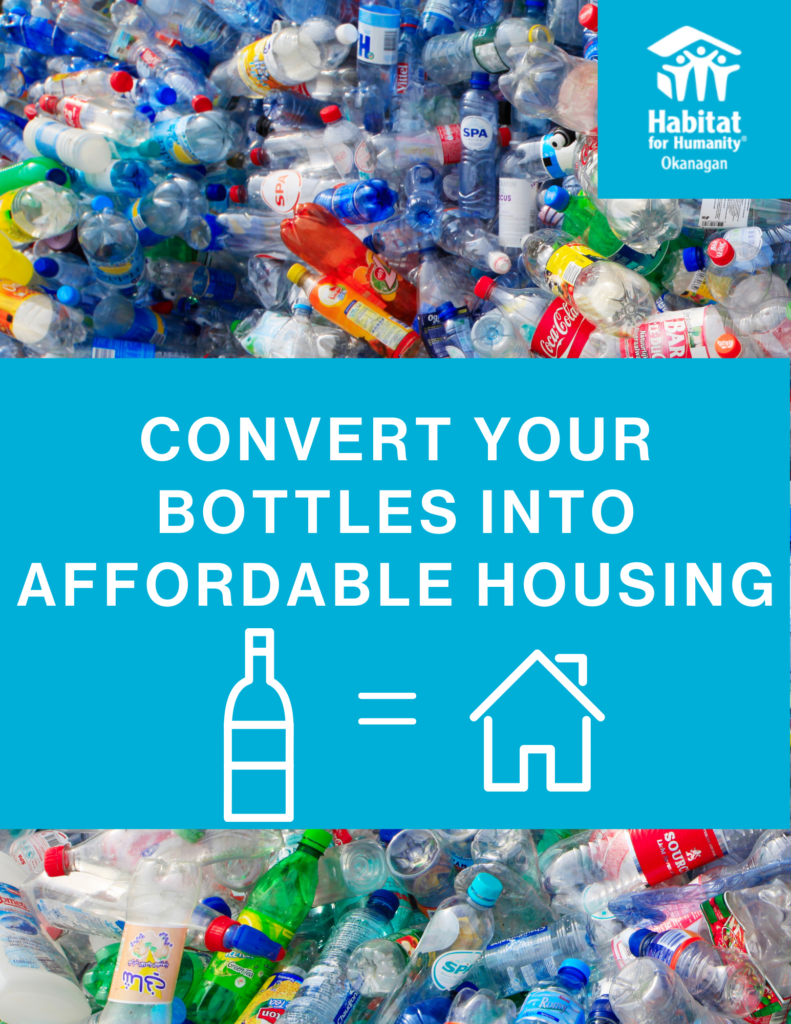 that!
You can support one of our upcoming bottle drives in Kelowna or West Kelowna. We have scheduled dates throughout the year where you can stop by our ReStore between 10am – 2pm and we will unload and sort your refundable containers.
January 14th
April 15th 
May 27th
September 9th
October 14th 
Kelowna ReStore: 2092 Enterprise Way
West Kelowna ReStore: 1793 Ross Road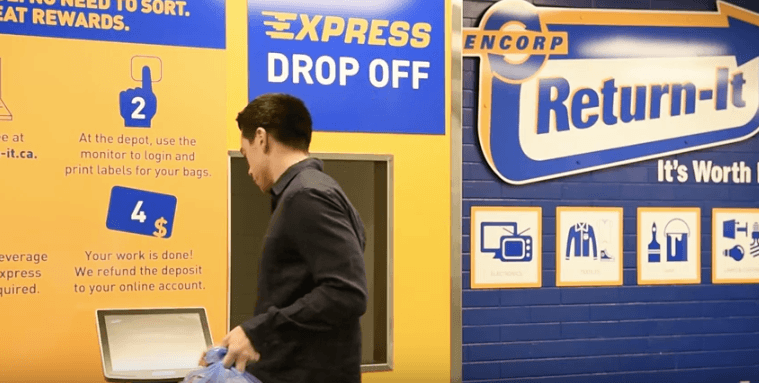 Can't make it to one of our bottle drives but still want to support the cause? No problem! You can return your containers to a Return-it-Depot and use their Express kiosk.
Just enter our phone number (778-755-4346) into the kiosk, select the number of bags you are dropping off and the machine will  print tags for you. Simply tag each bag with a label and then drop the bags in the designated express drop-off area. If your city does not have an express option, you can give our phone number to an employee at the depot and they will ensure the funds go to Habitat.
Whichever way you choose to donate, we thank you for helping us with our fundraising efforts.