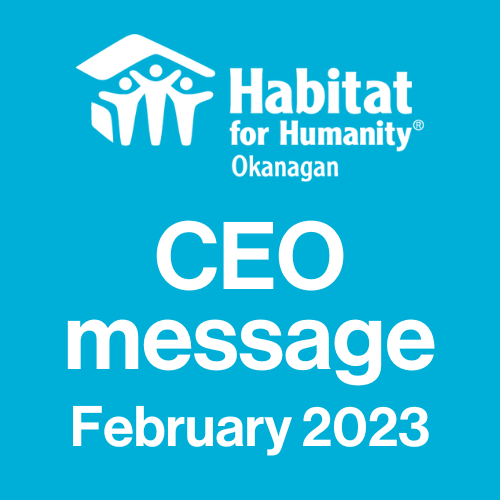 Happy February!  Can you believe that January is behind us?  Its certainly nice to have the days getting a bit longer.
We are starting to see a lot more donations coming into our stores, as spring cleaning starts to get under way.  Its amazing that every year we have more stuff that we decide we no longer need!  Habitat ReStore is a great place to donate these unwanted items, in 2022 we diverted an astonishing total of 20,101,722  pounds of product from the land fills.
Thanks to a very generous donation we currently have a large selection of brand new bathtubs. These high quality white tubs are on display at all four ReStores and available at a much discounted price.  If you're a business owner with excess inventory please consider donating to Habitat.
Bottle drives are back!  Thank you to everyone that helped or donated to our January bottle drive, in total we raised $5,462 between the stores and the Predator Ridge community. We'll be doing it all again on the 15th April.
February is the time of year when we kick off our main fundraising program with an assortment of  events in the community and this year the first big event for us is the Kelowna home show on the 25th and 26th February.  As well as promoting our kitchen salvage program we have the return of our chip sheet raffle with numerous prizes up for grabs, this includes an air fryer, patio and BBQ package, chandelier, gift cards, autographed Shea Weber Canadiens jersey and numerous other gifts kindly donated by the community. You have to be in it to win it, visit our booth to enter.  This year the entrance is free of charge and is a great opportunity for everyone to check out the many exhibits the vendors will have on display.
Our online 50/50 goes live on the 15th February and our instore raffle is already active.  Thank you to all who supported this fundraiser, last year our draws paid out a total of $35,788 to the winners, and we are hoping to share even more this year. 
Hope to see you at the home show!
Andrea