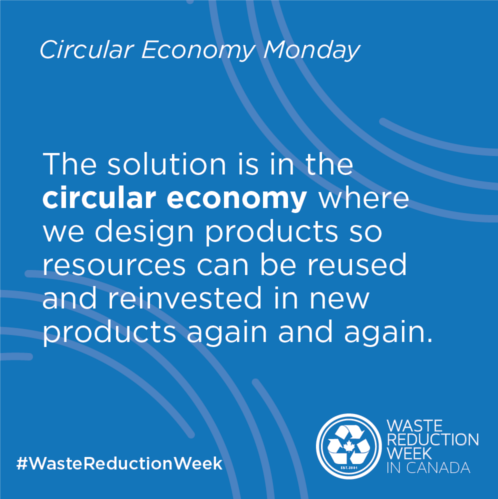 ---
The Circular Economy is a big part of Habitat, the ReStore and The Up Project. ReStore gets generous donations from the community that will get fixed up, cleaned up and priced so it can be sold and re-enter the economy.
The Up Project focuses on products that are damaged or are missing pieces and reimagine them in an environmentally sound fashion through various methods of upcycling. Resale items are produced using products which are diverted from local landfills or by increasing the current value of a product through refinishing or repurposing.
If you want to help support the circular economy, stop by your local thrift shop or second hand store. Donate, shop or volunteer it all makes a difference!
For more information on Waste Reduction Week check out their site by clicking here.
---