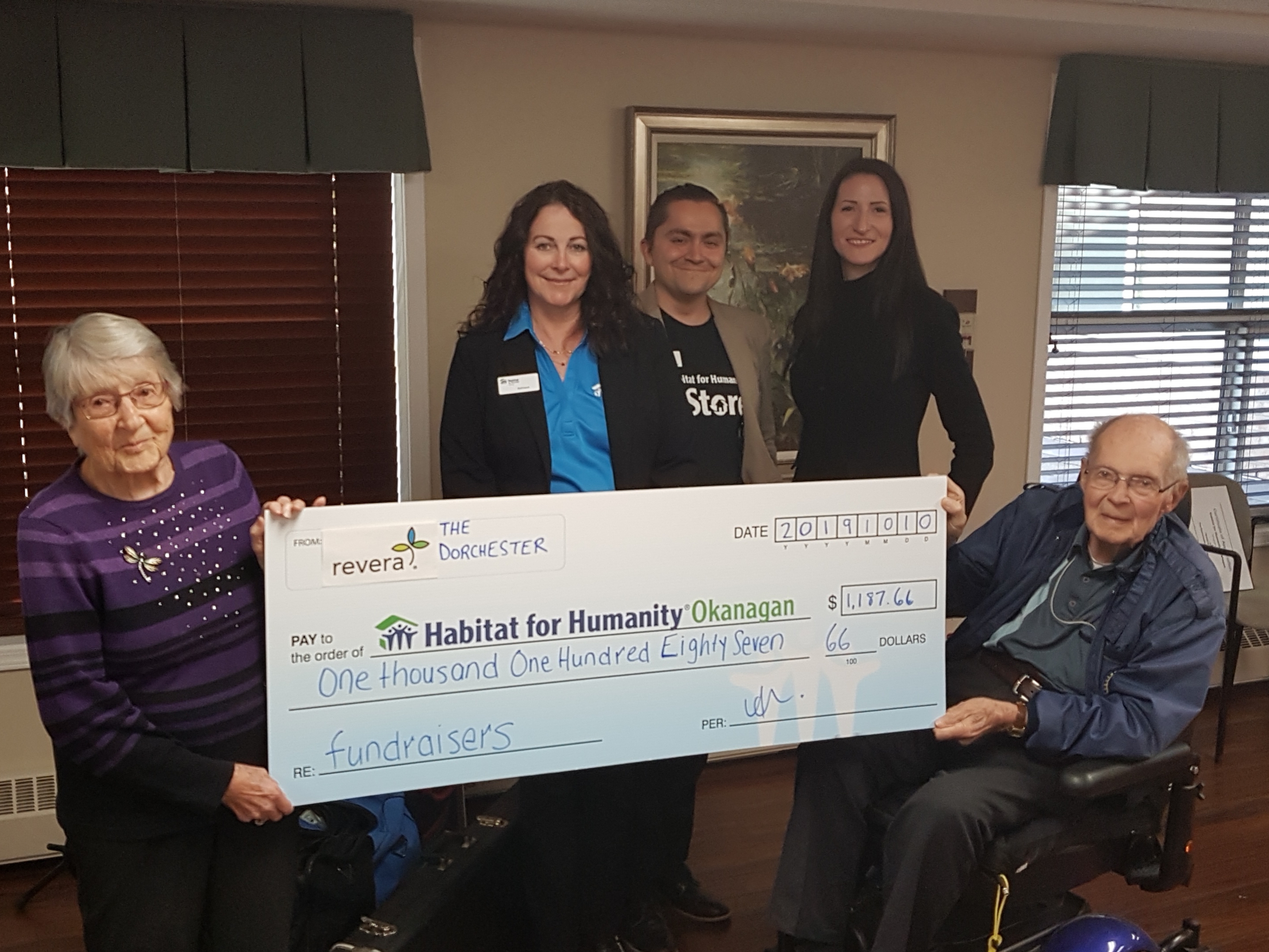 Over the past 11 months, the Revera staff at the Dorchester have been holding monthly 'Dress Down for a Toonie' days,  held  a summer BBQ for residents, staff and friends in July and organized a basket raffle draw with proceeds to benefit Habitat for Humanity Okanagan.
The community at The Dorchester raised $1,187.66! And it doesn't end there, the residents of the Dorchester sell chocolates in October and November for the Christmas season. The chocolates are delivered to the Dorchester in December for distribution to the residents and purchasers who bought chocolates to support the campaign. Not only does the chocolate delivery make it easier for residents to buy gifts without having to go shopping on those cold winter days, the sale also generates funds for Habitat!
To place your order click here.
We are so grateful for all the support from the residents and staff at The Dorchester!
Habitat for Humanity is also thrilled to announce they have been selected to receive an additional $20,000.00 grant from Revera. Fantastic news!