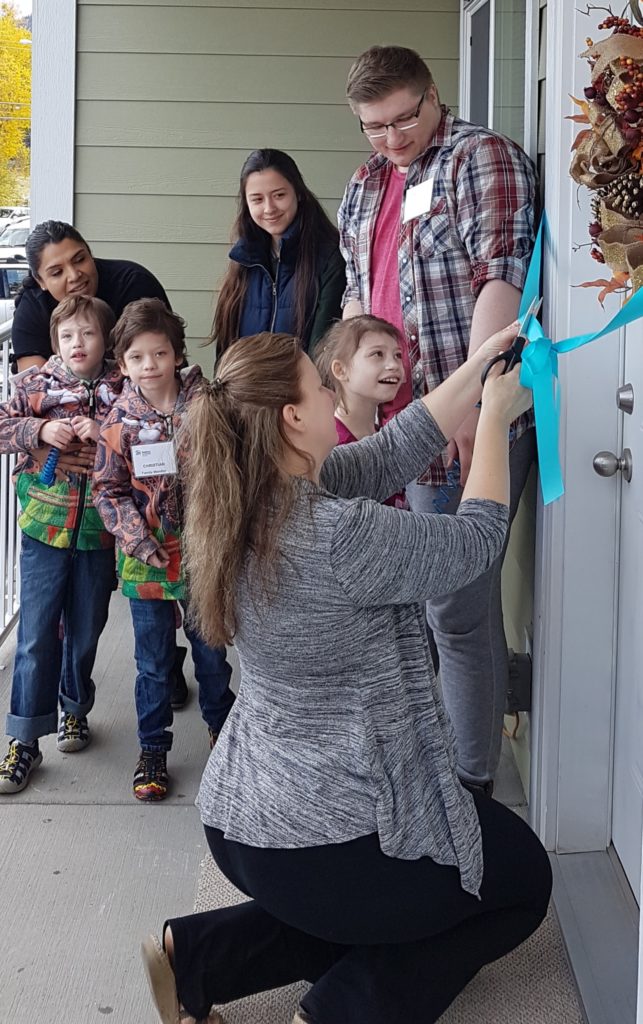 ---
Habitat for Humanity Okanagan just completed extensive renovations to a townhome in Peachland for Lisa P, a single mother with 9-year old autistic triplets with intellectual disabilities. The triplets are non-verbal and have no awareness of danger so there are always 'escape risks' to deal with.
The home required the modifications to make it safe and ready to move in this October 19th. Renovations included locks on every cabinet in the kitchen, a new wall and door at the top of the stairwell, tempered glass installation above all pony walls and replacement of all bi-fold doors. A 15 foot beam was installed in the living room ceiling to accommodate therapy swings for the children for at-home treatment. Twenty feet of fencing was also built to keep the children safe in the yard.
---
---
We'd like to thank Frank Lansing and Paul Warltier from Competition Glass who supplied and installed the glass, Bruce from Legacy Mountain Drywall, Jorden and Fletch from West Kelowna Plumbing and Durwin Werner, Doug Burtch and the team from Century Lane Kitchens for all their help! 
Habitat is extremely grateful for the generous support of the West K Women of Influence for hosting their Gala November 15th to raise funds to pay for the renovations. If you'd like to grab a ticket to this amazing event please click here. 
Thank you to Mayor Cindy Fortin and Council Members Keith Fielding and Pam Cunningham for coming down to welcome Lisa P to Peachland!
We would also like to thank all volunteers, supporters, board members and staff for their contribution towards this renovation for Lisa P and her family.
---