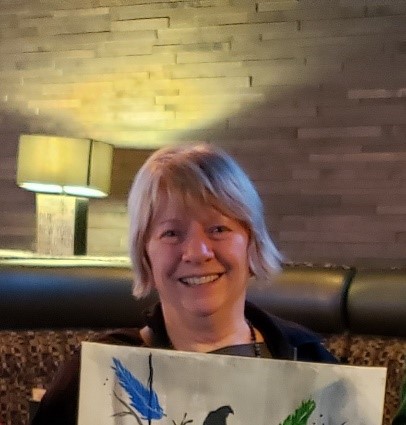 My first connection with Habitat for Humanity was with the Global Village program, starting in 2007. I was fortunate to travel to 5 very different countries, including Mongolia and Jordan, working alongside families who were going to move into the houses we were building, and learning about their cultures and their daily life. I hope to do that again someday.
When I moved from Kelowna over to the Westside, I decided to volunteer with Habitat Okanagan at the ReStore, starting in February 2017. Soon I moved from the store up to the office, and was hired on staff that October, working in the Homeowner Services department.
It has been such a pleasure working with, and getting to know, all our Habitat families; those that are homeowners, and those that are working toward becoming homeowners. I am definitely going to miss the connection I have with them, but will still be involved in the office and at the committee level, so I will definitely be following their progress, and look forward to seeing each family at their own Key Ceremony, and other events.
I 'retire' at the end of September, knowing that Homeowner Services is in the capable hands of its new director, Alison McCormick.