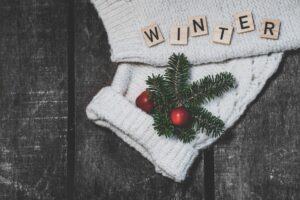 Since the holiday festivities are now over, you might be at a loss at what to do to pass these winter days. So, here are some ideas for January activities. 
Start a scrapbook
Start a scrapbook to document your 2022. Throughout the year, you can add pictures, concert tickets, and your favourite recipes you tried this year to the scrapbook. Then, by the end of the year, you will have a whole book of memories to look back on.
Snow activities
The snow won't be here for too long so enjoy it while you can. You can build a snowman (or two!), snow angels, go sledding, tubing, snowboarding, among many other things.
Knit
Knit a hat, scarf or some mittens to keep yourself warm these next few months.
Homemade hot chocolate
There's nothing better than sipping some hot chocolate in the middle of winter. While you're enjoying your hot chocolate, read a book or journal.
Decorate sugar cookies
You can buy pre-made sugar cookies and just decorate them at home. Or, you can make everything from scratch!
Family winter photoshoot
Pick a day with some snow on the ground and have fun taking photos with your family or friends!
Snow globe
Make your own snow globe! This can be a fun winter activity you can do with your friends to get out your creative side.
Winter playlist
Create a winter playlist with some of your favourite songs to help you get through those chilly days.
Bucket list
Make a new year bucket list to help you have some things to look forward to this year.