May has got off to a busy start!
I'm delighted to let everyone know we have at last got the build permit and work is starting on the Lake Country 4plex.  These homes are being built by Harmony Homes again and identical to the units we finished in 2022. I will provide updates as we progress through the build.
At the beginning of May I was in Victoria with the leadership team behind the Habitat for Humanity BC Caucus, we gathered in Victoria to meet with the NDP, BC United, and Green parties to speak on issues surrounding the affordable housing crisis in our province.  We will continue the conversations locally to keep the focus on connecting with those involved in the critical housing need and our mission to provide affordable housing.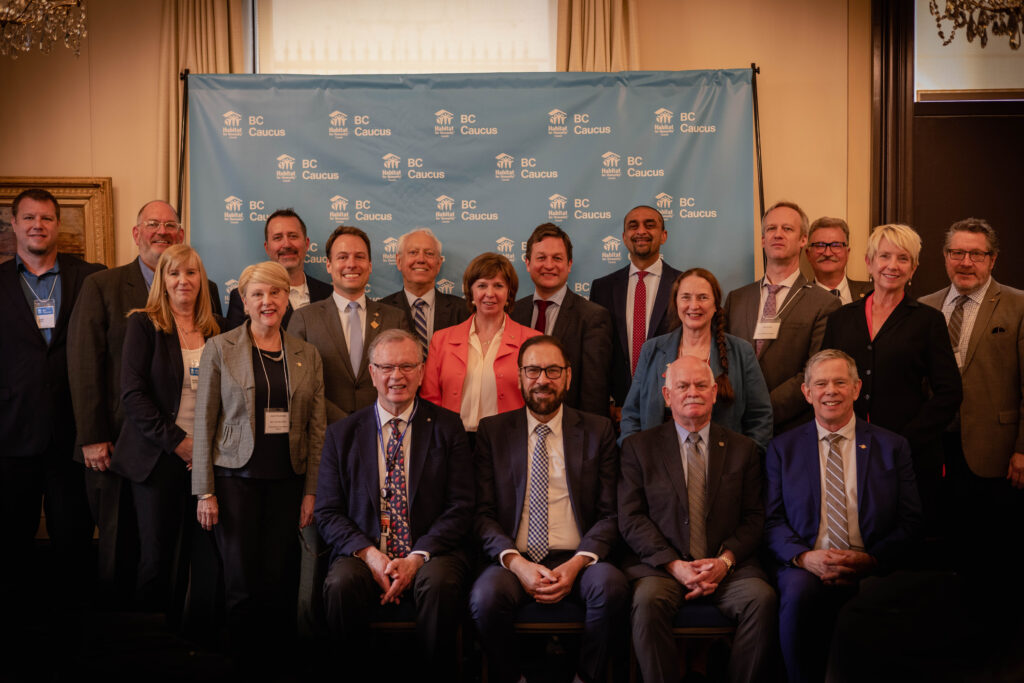 Our main fundraising focus this spring is our online 50/50. The office team are out and about in the community selling tickets at various events and venues and we welcome any volunteers that would like to get involved.  It's a great way to connect with our supporters and is helping to build the pot, which now stands at over $21,500!
The Habitat for Humanity Canada national conference and AGM is taking place on the 10th – 12 May in Winnipeg.  For the program team this is a great opportunity to connect with their peers and find out about things that are happening in other parts of the country.  At the conference we also recognize and celebrate the many great achievements over the past year. I expect we will come back fully charged with Habitat goodness and full of new ideas after spending valuable time with our counterparts.
Thank you to everyone that helped out at the last bottle drive.  The drives really do help us to build homes and we have another one planned on the 27th May.  We are seeking volunteers to help coordinate this fundraiser, particularly at the West Kelowna ReStore. If you are able to help us, please contact Katie at comms@hfhokanagan.ca 
Finally, we've had some really great donations recently and there's more to come, we are expecting a large number of desks and mini fridges to be arriving into the ReStores at the end of this week.
Lots happening! See you next month!