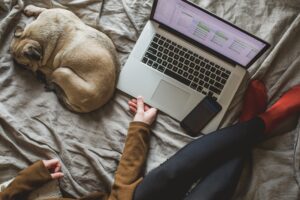 Whether you want to take a break from technology or your Wi-Fi went out, here are some ideas as to how you can keep yourself occupied.
Clean your phone and laptop 
Many people, myself included, have unnecessary pictures, videos, and documents on their phones and laptops. I know that I for one keep putting off cleaning my phone since it's such a tedious task. But this is the perfect chance for you to do this productive task and get it done and over with.
Make a scrapbook 
Making a scrapbook is a great way to get in touch with your creative side. It can become addicting once you collect some cute stickers, scrapbooking paper and multitudes of photos to add to your scrapbook. Even when you have Wi-Fi, you'll find yourself making time to scrapbook! This will be especially great to look back on in a couple of years.
Set some goals 
Set some goals for the week, month or year. These goals can be academic or personal related.
Go for a picnic 
Cook some of your favourite dishes, grab a couple of friends and enjoy a picnic outside!
Make a travel journal 
Since we can't travel right now, the closest thing to it is making a travel journal. This can be a great source of inspiration when we can travel safely.
Snail mail 
Send hand-written letters to your family and friends. This will for sure be a pleasant surprise for them, and it can also be fun for you to write them.
Play Monopoly 
This classic board game never gets old. The best thing about this game is that it is long, and so even if the Wi-Fi comes back on, you most probably won't notice.
Be a tourist in your city 
Tour your city like a true tourist. You might be surprised at how much you will learn!