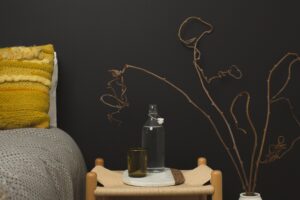 Habitat for Humanity ReStores can be a little overwhelming with many electrical goods, furniture and so many other things – the possibilities are truly endless. Well, then it's a good thing you have this guide below so that you can have the most successful trip to the ReStore imaginable.
Have a plan
You don't want to step foot into the ReStore without knowing what exactly you want to get – that's just a recipe for disaster! Instead, make a list (handmade or electrical) of what you wish to purchase. This way, you'll be shopping with ease.
Don't rush
Rushing will only lead to you not being completely satisfied with what you end up buying. If you have no choice but to rush, then maybe think about visiting the ReStore another day, potentially when you're more relaxed.
Look over your items
This one's a no-brainer but make sure you're really looking over your items. You don't want to go home and realize that you don't like the material of your couch or that the colour of your rug doesn't match the rest of the bathroom.
Dress the part
You would most probably want to wear comfortable clothing since it's much easier to walk around when you're wearing clothes that you feel comfy in.