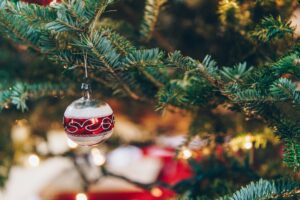 Christmas cannot be as magical as it is without some festive decorations. Ornaments on a tree, garlands, a wreath hung over your front door, pretty lights, and stockings are all some of the best decorations to bring out every year for Christmas. The thing is that these decorations are stored all year and only brought out once a year which is why it is important to safely store them. Since Christmas is over, here are some easy ideas and tips on how to store holiday decor.
Take Photos
Take photos of your decorated rooms so that the following year, you won't have to try hard to remember how exactly you decorated each room.  
Declutter
Every year, look through your holiday decorations to see whether you really need to keep something for the following year. Is your ornament broken? Is your candle out of wax? Do you have too many ornaments that you don't even end up using? Take some time to think about these questions and donate or throw out your decorations accordingly.
Clean
Before you start putting things away, make sure everything is clean. 
Proper Storage
Investing in proper storage can save you a lot of time and money. Sturdy and durable boxes will ensure that they don't break every year. Make sure your storage boxes have specific compartments for ornaments, lights, and other items, as this will make it much easier to place and take things out.
Organize
Place similar items together – ornaments, accessories, garlands, lights, wrapping paper etc. This will make it much easier for you to find what you're looking for the following year. If you tend to keep to a routine when decorating every year, you can also organize them by room.
Holiday Pillows
First off, make sure your pillows are already clean before you store them away! Next, you most probably don't want your pillows to attract dust while sitting in your basement where they will be for a whole year. You can avoid this by storing them in air-tight containers so that you won't find anything unwanted when you open them up again the following Christmas.
Label
Label all of your holiday storage boxes so that you know what's in each one.  
Holiday Cards
If you want to keep the holiday cards you've received, you can store them in a binder so that they don't get ruined. However, remember that it's not necessary to keep every single one of your cards since they can accumulate, and the result will be messy.
Lights
Tangled lights are never pretty lights. Avoid this by wrapping your lights around a reel.