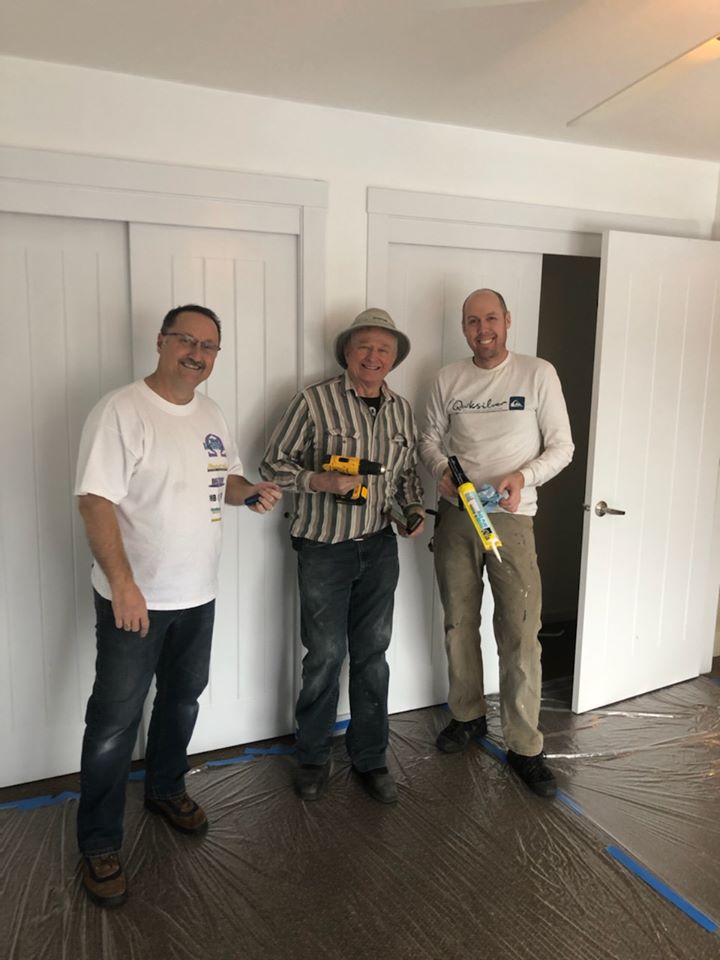 Habitat for Humanity Okanagan staff were delighted to receive assistance from Vernon Realtors who came to lend a helping hand at one of the Habitat homes in Vernon. The enthusiastic Realtors worked very hard for hours prepping and painting wall to get the home ready.
The previous Habitat family living in the home moved out of the area for a job opportunity so now the home is available and Habitat can serve another family by lending a 'hand up'. Habitat families are required to volunteer 500 hours as part of their requirement to qualify for a home.
"We are truly grateful for the ongoing efforts of Realtors in the community. Many have offered to donate furniture and appliances to our Vernon ReStore at Midtown Mall. The items are sometimes leftover from when their clients' homes when they are moving." Said Kathleen Lemieux, Director of Fund Development for Habitat for Humanity Okanagan.
If you want to help with painting or prep work call us. Work will be available for a few more weeks. Call 778-755-4346 extension 210.