We had an unbelievable month in May! Thank you so much to all the community support and take a look at the month in review.
RBC Volunteers and Donation
RBC came down to the West Kelowna ReStore to not only volunteer but bring a $1000 donation, thanks again RBC!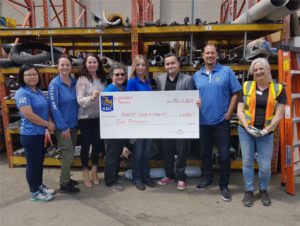 Meaning of Home 2019
Each student entry helped earn a $10 donation to the local Habitat in their community. In our community, students helped raise $1390 by entering the contest – donations that will help us build more decent and affordable homes!
Kelowna Chevrolet Buys Out Habitat's Truck
Habitat for Humanity Okanagan staff were thrilled to pick up a large donation cheque in the amount of $21,448.54 from Kelowna Chevrolet. The donation will pay out Habitat's existing lease on Habitat's work truck, a huge thank you to Kelowna Chevrolet.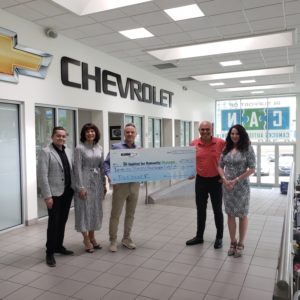 Peachland Key Ceremony
There wasn't a dry eye after Lisa gave a speech on what her new home means to her and her family. Stay connected with our blog to read the full story.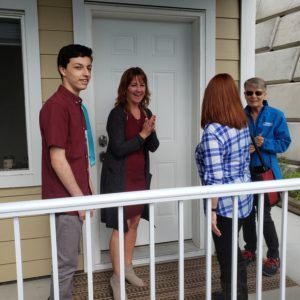 Chances Block Party
Who could say no to the Chances Block Party, there was live music, prizes and a BBQ! At the end of the day, Chances raised $1340.35. We appreciate all your support!