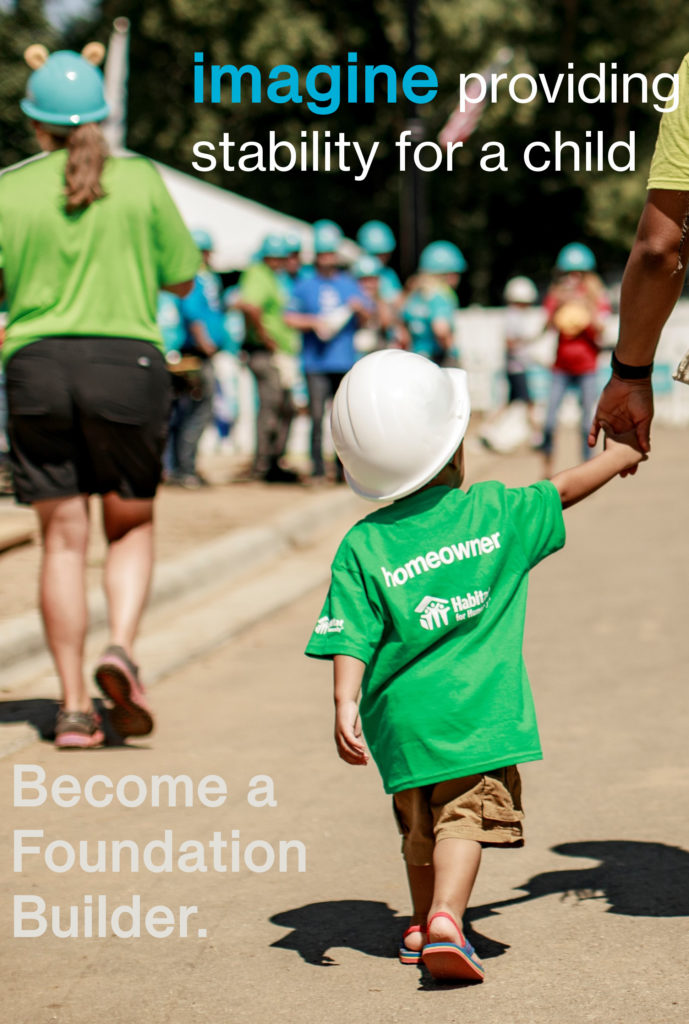 Monthly donations are vital to creating a consistent and reliable source of support for Habitat. We know that our donors who choose to give monthly care deeply about our mission of providing affordable homeownership to families, and that's why we have created the Foundation Builder Program.
Benefits:
Recognition in our annual report
Hassle-free automatic donations
Ability to change or suspend your donation at any time
100% of your monthly donation goes directly to helping families secure affordable and safe homeownership!
To become a monthly giver go to the Donation button on our website.