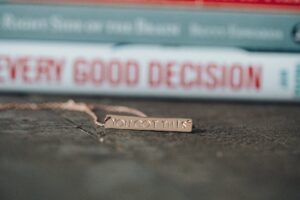 The arrival of Fall may also come with stress but taking a moment to stop, take a breath and relax, can change your entire day. Find balance in your life by doing some fun activities. Self-care is especially important right now and with everything going on, taking that time for yourself can definitely help your overall mood.
Contribute to a Cause                                                                                          There are tons of great causes you can put your time towards over the next couple of months such as bullying prevention and lung cancer. Putting your time and effort towards something you're passionate about can help improve your mood and make you feel empowered!
Bake                                                                                                                            The best thing you can do this season is to spend a day with some simple fall classics like apple pie or pumpkin cinnamon rolls.
Fall Fun                                                                                                                      The opportunities are endless – you can go apple picking, take a hike or even decorate for the season.
Unplug                                                                                                                       This might be a little bit difficult to do; however, it will definitely be worth it. Put away your phone, turn off the T.V., hide your remotes, do whatever you have to do to ensure you aren't tempted to check social media! And instead, spend a day with yourself. Light a candle, get your favourite autumn drink and relax!
The Little Things                                                                                                        During the Fall season, there is less sunlight and so opening up your windows and letting every ray of sunlight can really help your mood! Also, breathe in your favourite fall scents with essential oils, scented objects or candles. The little things you do can make a bigger difference than you might believe!
Practice Gratitude                                                                                               Giving thanks and taking in the blessings you've received can help you as well. An important part when practicing gratitude is also to show yourself some love! Eat balanced meals, exercise, get outside and get enough sleep.