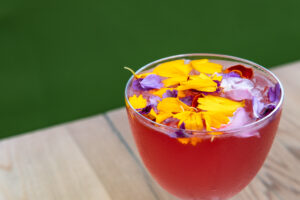 Plants and Flowers
The flowers are fully bloomed, and the trees are greener than ever. Bring these beautiful plants into your own home to up your décor game this summer!
Succulents
Summer is all about greenery. If you aren't the best at taking care of plants, you might want to consider adding succulents to your collection instead. These are easy to take care of and can add so much to a room.
Summer Cleaning
Cleaning is also an important step of summer home décor. You don't want clutter lying around as you're trying to make your home ready for summer!
Lighting
Hanging fairy lights out on your porch for those late-night BBQs with your family can make any night magical.
Seashells
There is nothing that screams "SUMMER" more than seashells. Decorate your house with the seashells you collected from last year's beach trip. Not only are they a nice memory but they're also fantastic home décor.
Colourful Dishware
Add some bright, colourful dishware to your collection this year to impress your summer guests!
Bird Bath
Add a birth bath in your backyard to invite all kinds of birds to your home. For bird lovers, this will be the backyard of their dreams.
Fruits
Fruits are not only great as a source of Vitamin C but also great as home décor. You can set up a basket of fruits on your table or even get fruit-themed pillows and throw blankets for your living room.
Front Door
Paint your front door a summery colour like yellow or a pastel blue!
Artwork
Another way to decorate for summer is to hang up summer-themed artwork like a painting of the beach, or a garden of flowers.
Summer Scents
Summer décor is not only about what you see but also what you smell. Get some candles that smell like the ocean or florals for an inexpensive way to add to your summer décor.