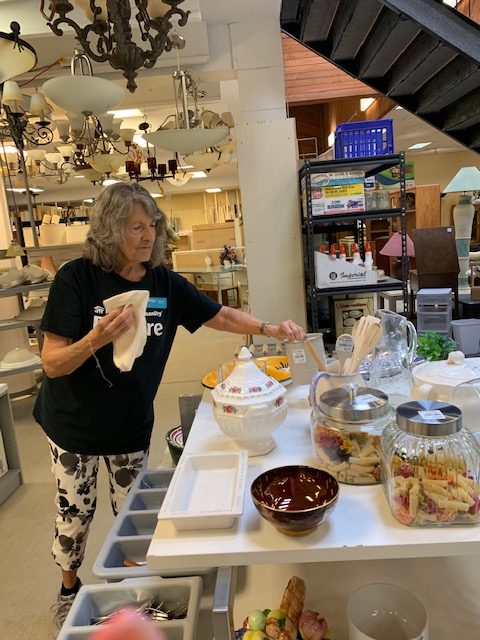 Our Volunteer Spotlight for the Month of August is Suzanne Lawrence!
How long have you been with Habitat? 
 A friend told me about their experience as a volunteer and it seemed like a worthwhile endeavor.
What do you do as a  volunteer?
I have been involved in  all the retail and receiving work, preparing items for pricing and display on the sales floor. I have assisted customers on the sales floor and filled in as a cashier as needed. It seems I have done most of the areas except …. The washrooms J.
Comments.
When I volunteered at the wellness clinic , I met a woman who was going to receive a Habitat home. Her excitement and positive attitude toward being in a Habitat home was an encouragement to me.
Manager's perspective.
Suzanne is a very pleasant lady who is willing to help where needed. She stays often to help at the front till when we are shorthanded. She has an "eye" for display and colour and often makes our housewares department sparkle and co ordinated.  No one handles a feather duster  better than Suzanne. We are fortunate to have her as part of our Habitat team.
Thank you for everything you do at Habitat Suzanne!