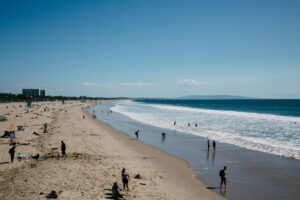 If you don't already have a summer bucket list, consider making one! Until then, consider the following activities as part of your summer bucket list since they are all a must-see!
The Kettle Valley Steam Railway
Take a ride on the Kettle Valley Steam Railway, and you'll be in for ten miles of gorgeous views filled with orchards, vineyards and beautiful lake scenery.
Penticton River Channel
Float the Penticton River Channel and enjoy the sun, water and the company around you! This four-mile ride is a great way to spend a lazy day for both locals and tourists alike. One of the best times to visit the Penticton River Channel is between mid-May and September since these months are home to the warmest days.
Osoyoos Desert Centre
This shrubland located in the southern region of the Okanagan Valley is a great way to spend a day learning about desert ecology and the conservation of endangered ecosystems. You can also look forward to spending a couple of hours exploring the 22-year-old wooden boardwalk area and even experiencing some of the many hands-on exhibits they offer.
Caravan Farm Theatre
This theatre puts on live plays and events throughout the year so kick off your shoes for a splendid time you will not forget.