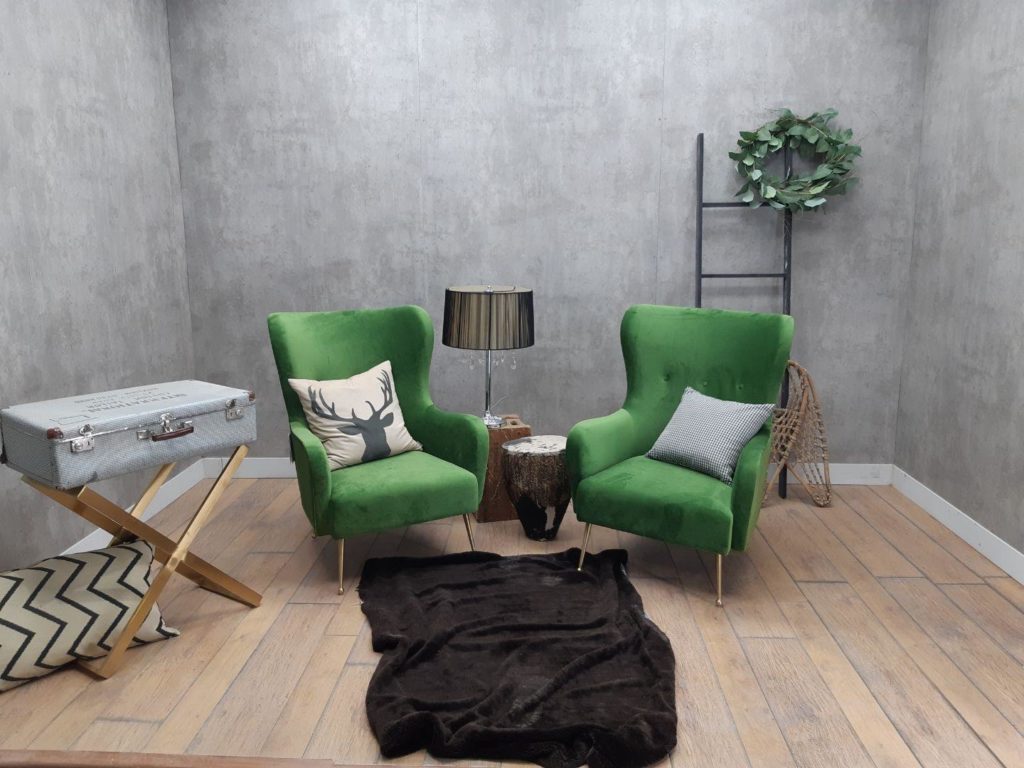 The above picture is set up at The UP Project in their photobooth but the real question is why purchase Panasphere product? Panasphere focuses on well-designed and well-crafted composite wall panel and decorative surfacing materials. Panasphere also invests in state-of-the-art manufacturing facilities and equipment to create the best possible product on the market! The result is outstanding value and innovation for architects, builders and designers all across North America.
THERMALLY FUSED LAMINATE (TFL)
What is TFL? TFL is produced by thermally fusing a sheet of decorative paper directly to a substrate such as MDF or particleboard. Benefits of TFL include:
Durable – resistant to scratches and impact
Environmentally friendly – uses less resources to produce than HPL
Designer and Architect Friendly – any design can be used as the decorative paper
Budget Conscious – costs less than HPL to provide the same look and feel
Sustainable – using recycled wood products creates an endless supply of raw material
The best way to get a feel for the products is to pop by your local ReStore and see them for yourself!