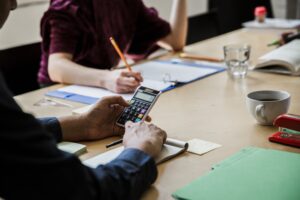 Over the past year, students all across the globe have been introduced to a new form of learning – online school. For some, this is nothing new, but for others, it can take time to adjust to and become comfortable with. Although there are definitely benefits with online learning, there are also disadvantages. Hopefully, these tips will help eliminate such difficulties!
Treat online classes like in-person classes
One of the hardest things about online school is that we're forced to stare at screens all day which is distracting especially with the temptation of crawling back into bed. Treat online classes just like how you would attend in-person classes. Wake up early, have breakfast and maybe even get dressed for the day – even if you don't plan on turning your camera on during these classes.
Connect with others
The feeling of self-isolation seems to be prominent in students taking online classes – those of whom are generally used to attending in-person school and engaging with those around them. However, there are still other ways you can connect with people in your classes. You could create group chats, post on online discussion boards or attend online study meets!
Participate
This may seem like an obvious one, but it's crucial, especially with online classes. When I participate in my online classes, the chances of me accidentally falling asleep tend to decrease a lot and I even understand the content more.
Get comfortable
Make sure the place where you're studying is not only a comfortable space but also free of distractions. Whether you're doing online school or doing some homework after school, a study space that is both comfortable and free of distractions is key! However, don't get too comfortable since you might accidentally fall asleep!
Do your work when you're most productive
Whether you enjoy burning the midnight oil to finish your work or you prefer studying while the sun is out, try to do your homework around these times, which you feel most productive.
Use online resources
We can download apps that will walk us through entire math problems, watch videos explaining any scientific theory or even post a question on an online platform and have it answered within a couple of hours. With the majority of your work being online, as a result of online classes, make use of such available student resources. Also, know how to access your school library and navigate around your school or classroom website so that you can keep up with important news or assignments. Online school has taught us that the world truly is at our fingertips!
Be smart about using online resources
Keep your online folders organized so that they can be accessed at any time without much difficulty.
Self-motivation
Keeping yourself motivated is also one of the difficulties with online school since there's no specific way to do this especially because different people use different methods for self-motivation. Some things you could try are staying positive, rewarding yourself or spending some time outside.
Check your email regularly
Keep up with emails from your teachers or professors regarding tests, deadlines and other important assignments. However, sometimes this could be a distraction so try to limit checking your email to at least twice a day.